Top 4 Events For Your Wednesday Night!
Run In The Dark
Run in the Dark is a multinational event taking place tonight for all you runners out there. In over 50 cities worldwide, the run is to raise awareness to find a cure for spinal cord injury. Currently all the spots for the run are filled but you can still join the waiting list our come out and cheer on the athletes. For more information visit https://www.runinthedark.org/dublin/
Location – Custom House Quay
Admission – TBC
Time – 20:00
Bicycle Swap Meet
Looking to sell or trade your bicycle or extra parts you have lying around? The Cycle Superstore is holding a bike swap meet tonight for any cyclist's looking to buy or sell anything bicycle related. The Cycle Superstore is hosting the event free of charge as they are looking to give back to the cycling community.
Location – Cycle Superstore
Admission- Free
Time – 19:00
Nouvelle Vague
[wpdevart_youtube]1CBqHw-MS18[/wpdevart_youtube]
A French Cover band that literally translates to "new wave", Nouvelle Vague takes elements of new wave, lounge and bossa nova music to recreate an eclectic catalog of music for you to enjoy. They have been touring and performing since 2003 with multiple different lineups but all the same great music.
Location – Button Factory
Admission – 24.50
Time – 19:30
Talk For Grown Ups – I Still Want To Go To Space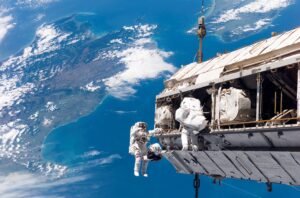 Niamh Shaw announced in 2014 a goal for herself to leave earth and visit space. She created the show To Space to explain her impossible dream and the current state of space travel. Tonight she will hold a lecture on how far along on her goal she is as well as what it takes to send a human out of the planet. The event is free but does require booking at ark.ie/events/view/talk-for-grown-ups-i-still-want-to-go-to-space
Location – The Ark
Admission – Free (Prebooking Required)
Time – 18:00